Environmental, Social and Governance
If you have any questions in relation to ESG at Saga, please email ESG@saga.co.uk.
ESG strategy
Saga exists to deliver exceptional experiences every day while being a driver of positive change in our markets and communities.
Our ESG strategic framework was informed by a materiality assessment and incorporated feedback from over 1,300 stakeholders. We are committed to delivering against our ESG responsibilities and continuously improving in this area and recognise that sustainability is a journey, not a destination. We will be transparent and accountable regarding our sustainability efforts as we strive to realise our ESG goals.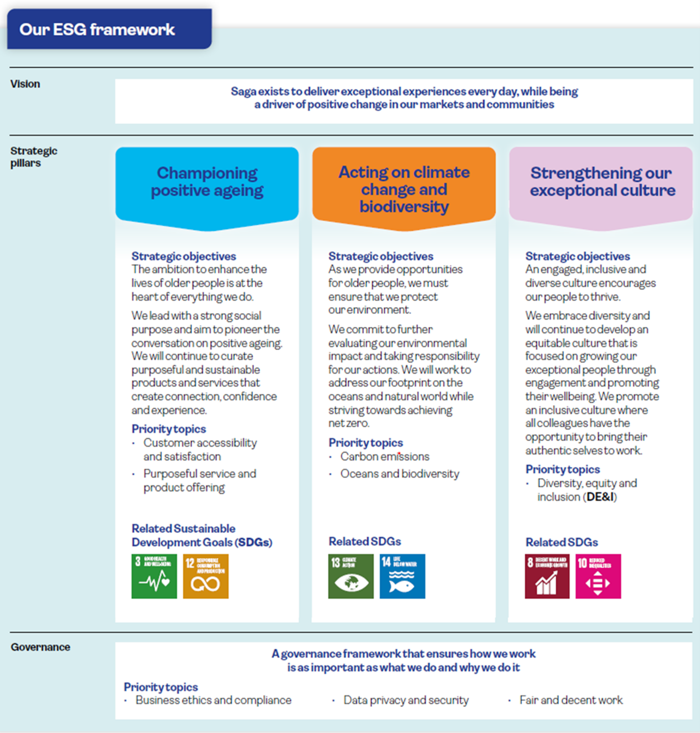 For further detail on Saga's ESG strategy, please refer to our 2023 Annual Report and Accounts.
Scores and metrics
We are delighted that our membership to the FTSE4Good Index Series was recently renewed.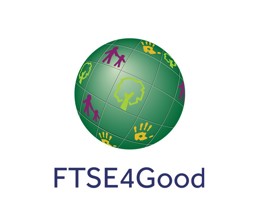 The FTSE4Good Index Series is designed to identify companies that demonstrate strong ESG practices measured against globally recognised standards. Following their review, FTSE Russell confirmed that Saga has been independently assessed according to the FTSE4Good criteria and has satisfied the requirements to remain a constituent of the FTSE4Good Index Series. In June 2023, Saga was awarded a rating of 3.8 out of 5.